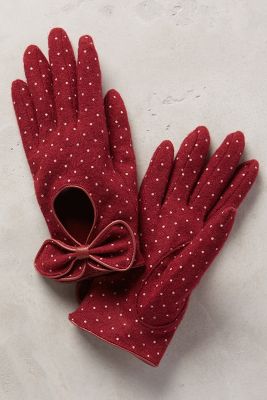 Am I the only American who wasn't out shopping this weekend? Probably not, but do wonder sometimes. I'm well aware that I am missing out on huge savings by avoiding the "Black Weekend" sales. On Friday, the
New York Times
was so thick with store circulars it looked like the Sunday Times. Every year I'm tempted to venture out to the stores, but then visions of crowds and chaos keep me at home, where I wait patiently for Cyber Monday.
I love Cyber Monday. I love shopping and saving on holiday gifts, while enjoying the peace and solitude of my home. Over the weekend, I made up a list of gift ideas for my girlfriends, sisters, and sister-in-laws over 50. This afternoon, I did a little pre-Cyber Monday search of the items to see if they were on sale anywhere. I was pleased to find that many (though not all) of my gift ideas are either priced below $50 or are reduced to under $50 during Cyber Monday sales. For example, these perky red
Valloire Dotty Gloves
are $48.
For my gift shopping list for the women over 50 in my life, scroll down. And for links to many of the Cyber Monday sales, visit
On Sale
.
FAUX FUR FRILLS
Faux fur
every
thing is trending this season. For example, what could be cozier than a faux fur scarves wrapped around the neck? Prices for faux fur scarves range from $24 to over $100. Nordstrom has a nice selection of faux fur scarves. However, I have my eye on the styles that are reduced during the
Nordstrom Flurry of Savings: Save up to 40%. FREE Shipping. FREE Returns.
Take, for instance, this
Women's Echo Faux Fur Infinity Scarf
(was $68,
now $34.17
).
Or how about
Lord & Taylor Fur-Trimmed Leather Gloves
(was $82,
now $41
)?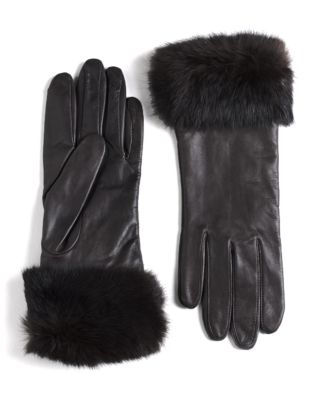 Here's a cute pair of faux fur mittens from DKNY...
And last, but not least...Here's a
Banana Republic Faux Fur Clutch Size One Size - Natural
($98,
before 40% off
). If you're shopping today or tomorrow, click
Banana Republic
and
save 40%
on all purchases.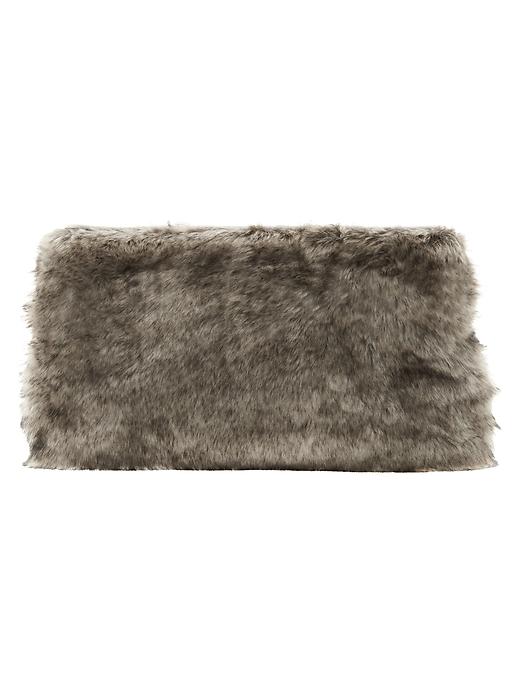 DESIGNER PHONE CASES
I gave a Kate Spade iPhone accessories set to a girlfriend last year and it was a big hit. A girl can't have enough decorative phone covers, can she? Nordstrom has a huge selection of iPhone cases on sale right now, like this
Women's Tory Burch 'Kyoto' iPhone 5/5s Case
(was $50,
now $33.50
). You'll find phone cases by Marc by Marc Jacobs, Michael Kors, and others on sale and under $30.
EVENING SHAWLS: SHALL WE DANCE?
An evening shawl is the perfect accessory for the holiday season. I know my girlfriends and female family relations will appreciate receiving a twinkly wrap like this
Collection 18 Sequin Lace Scarf
($48) to wear on New Years Eve.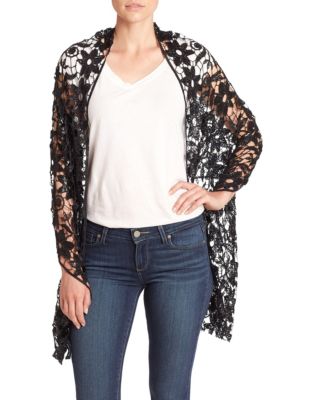 GLOVES TO LOVE
No one I know needs another pair of short leather gloves. However, there are lots of gloves with cool prints and textures, such as...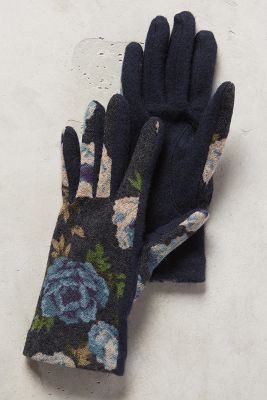 I would also like to find some three-quarter sleeve gloves for a girlfriend or two. They're just so Audrey Hepburn sophisticated, don't you think? Here's a pair of black ones at Talbots ($99 before the Cyber Monday discount). The gloves comes in six colors,
including a gorgeous blue
. And if you
Shop Talbots Cyber Monday, 50% off 1 regular-priced item plus 40% off your entire purchase. And Free Shipping!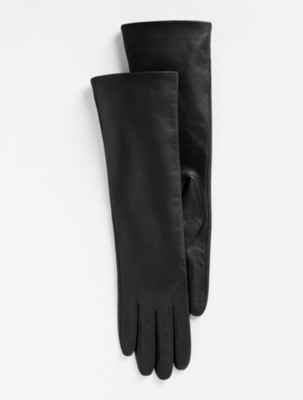 FUN WITH FRAGRANCES
I can't think of anything that expresses how much someone's friendship or family support means to you than a special gift from the Jo Malone collection. Jo Malone has added many scents and products to the collection, making it easy to find something for everyone on your list. In addition to the very popular fragrances, there are candles and bath and body products. This
Jo Malone 'White Jasmine & Mint' Body & Hand Wash 8.5 oz
($40) sounds wonderful.
The Kiehl collection also makes wonderful gifts. Do you know someone who isn't familiar with the Kiehl products? Perhaps, you could introduce her to the collection with the
Kiehls Hydration Kit
($29). The kit, which includes four skin hydrating products, comes in a gift box for the holidays at Nordstrom. Click
Find great gifts, including under $25, for all your holiday occasions at Nordstrom. FREE Shipping. FREE Returns.
and search "Beauty and Fragrances" for this other gift ideas.
EYE-CATCHING JEWELS
Most of the women in my orbit love jewelry and seem to welcome a new bauble at the holidays. Of course, it's important to have a sense of your friend's or female relation's taste in jewelry.
In December, holiday bazaars pop up around New York City and many of the vendors are jewelry designers. If you don't have holiday bazaars in your area, you might want to check out the nicely-priced clip-on earrings at
Boyer New York
. I wrote about the
Flattering50 review
jewelry collection and Lisa Harris, design director and brand enthusiast, back in August. I like the simple Trapezoid Clip Earrings ($45) below. Through Dec.12th, Lisa is giving
Flattering50 readers a 15% on all jewelry with code: Flattering50.
Anthropologie also has a very extensive jewelry collection. Prices range from under $100 to well over $1000. I've been mad about hoops this fall, so these
Jeweled Orbit Hoops
($48) caught my eye.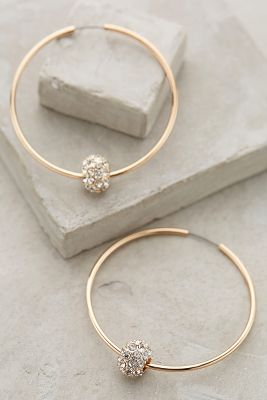 FLATTERING SCARVES
How do I define a flattering scarf? It's one in a color that flatters a woman's complexion and that has something unique--a pattern, texture or design--about it. There's a lot of nice scarves (starting at $58) at Anthropologie right now. Here are two examples...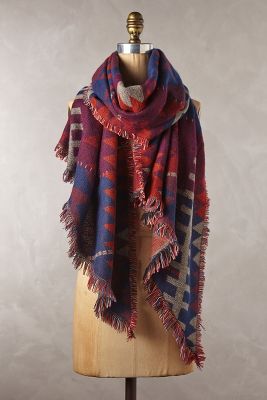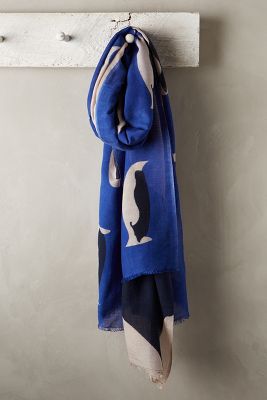 Finally, I think it will be fun to add a copy of
How to Tie a Scarf: 22 Styles
($10.55) to a few gift bags.
Happy Cyber Monday and Holiday Shopping!