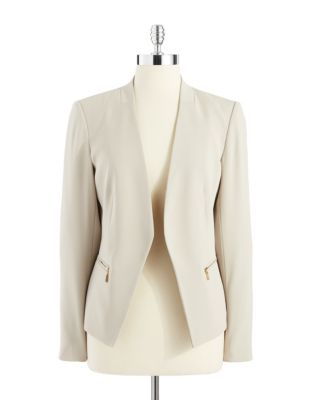 Editor's note:
Congratulations to Alicia S., winner of the Flattering50's $50 Visa Gift Card Giveaway!! There's still time to enter the Flattering50's Swimwear Giveaway. For details, click Giveaway.
A
Flattering50
reader recently asked me for the shopping sources for blazers I featured in a post about
Slacks and the Evening Wedding
. Unfortunately, that post is a couple of years old and the blazers shown are no longer in stock. Since we're entering a time when there's often lots of wedding invites, I thought I'd post some 2015 spring blazers that might do nicely with slack or a dress for a wedding guest outfit.